Postcards: Series008 // Venn Rectangles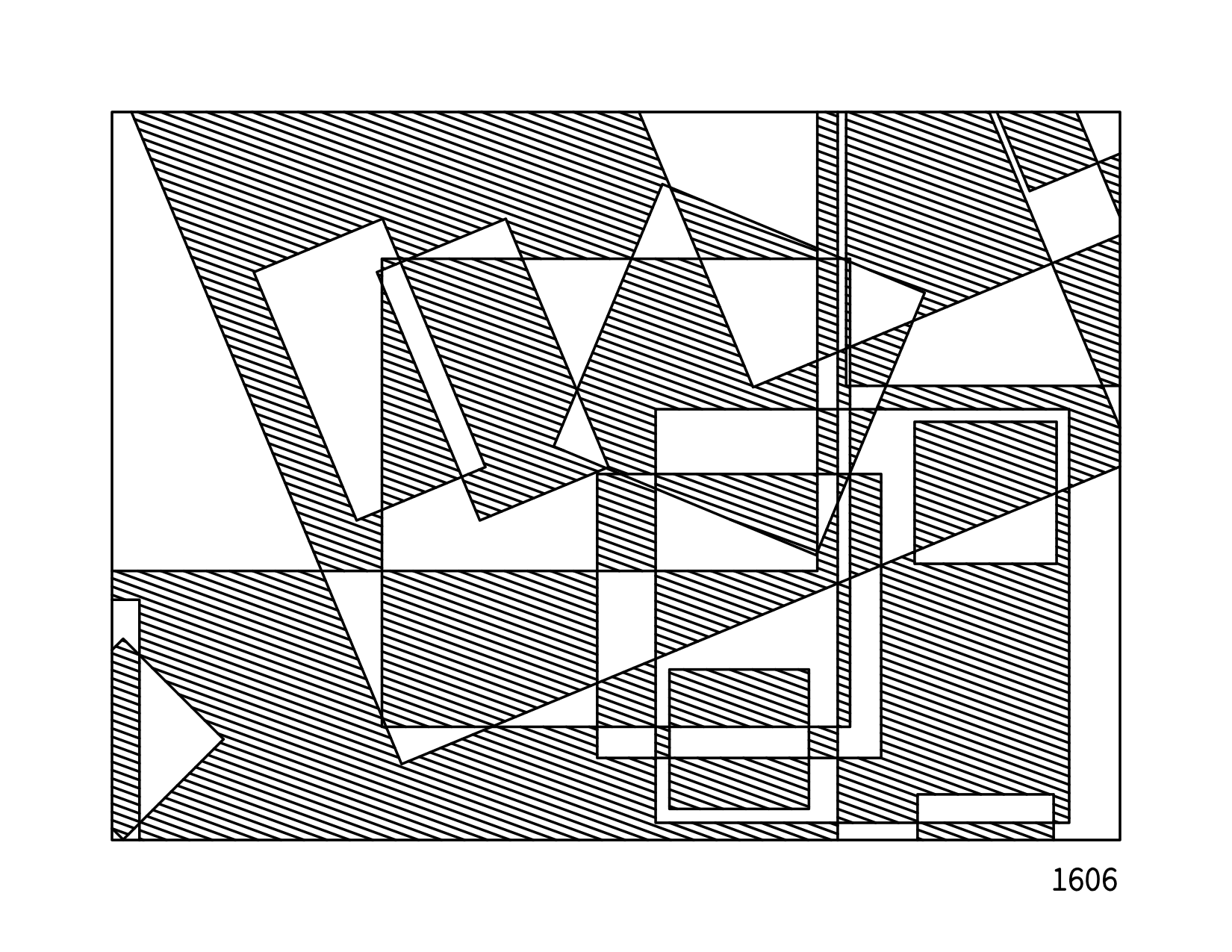 I made this for the 2021 post card exchange. I called them after Venn, but it's been pointed out that the idea originated with Euler.
Paul features one in this post about ptpx, if you want to see the real deal.
And here's a tiny one on an artist trading card.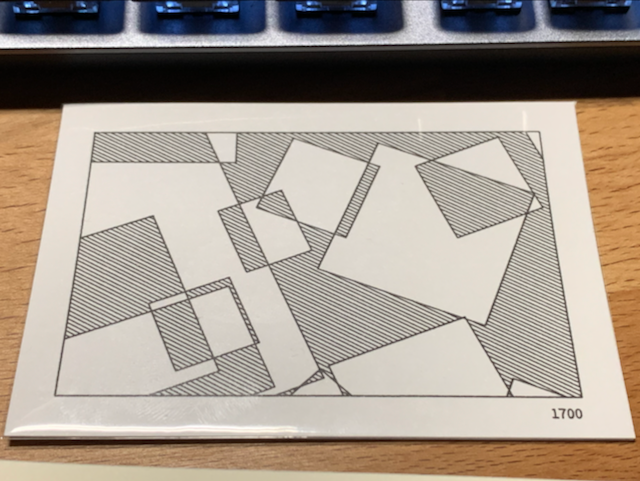 Change Log
2023-01-07:
- First add.